MILOR ITALY 14k GOLD LIRA COIN CHARM BRACELET circle links, Signed, VINTAGE EUC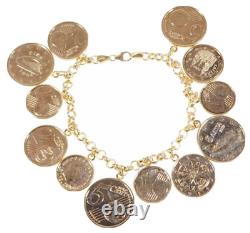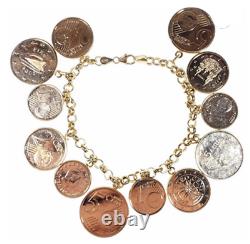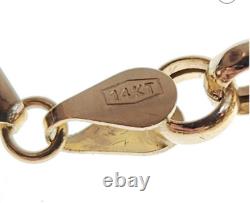 MILOR jewellers, ITALIAN LIRA COIN CHARM BRACELET. Chain/clasp are 14k gold, stamped on clasp. Coins are not solid gold, just gold- and silver-tone. Has a nice heft, strong chain, tight clasp.
Excellent condition with some minor wear such as small scratches which do not detract from the integrity of the piece. Measures about 7.25 when unclasped.

---