Ancient Byzantine Empire Romanus III ` A. D. 1028-1034 NGC XF $1,988.88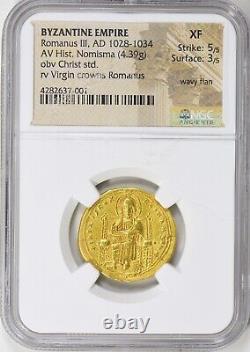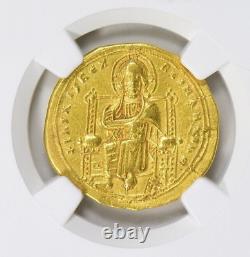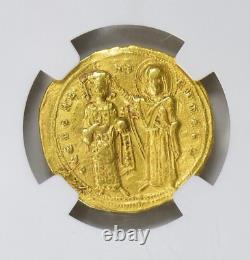 AV Histamenon Nomisma (4.39 gms) PURE GOLD. Obverse: Nimbate Christ enthroned facing.
Reverse: Romanus III holding globus cruciger being crowned by Virgin Mary at right. TERMS OF SALE WHICH YOU MUST AGREE. PLEASE CHECK OUT ALL OF OUR SALES & AUCTIONS.

---