14k Gold Italian 500 Lire Coin Pendant. Pinta, Nina + Santa Maria Ships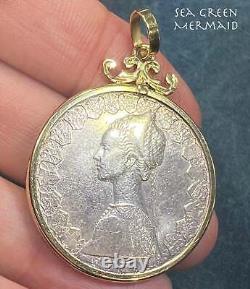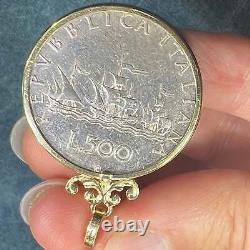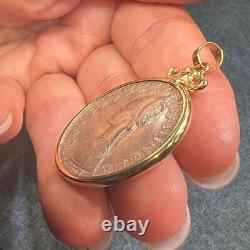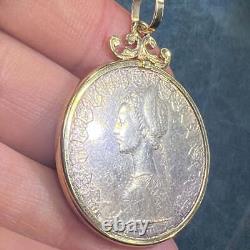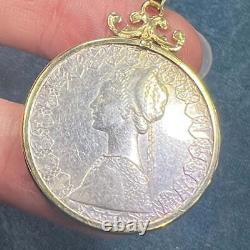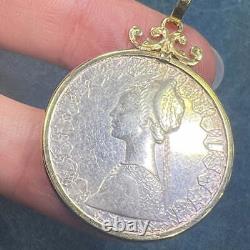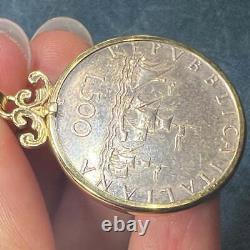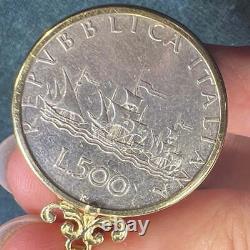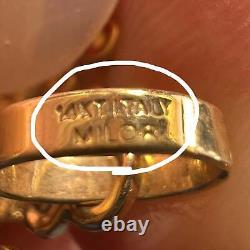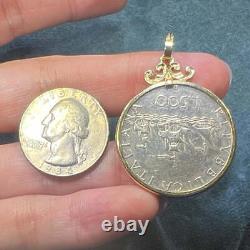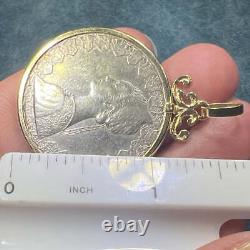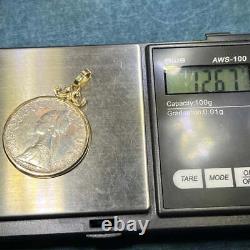 Welcome to Sea Green Mermaid! For sale is a 500-lire Italian coin pendant framed in 14k yellow gold. The woman, dressed in Renaissance garb, is a replica of the Pisanello Medaglia di Cecilia, a medal created during the Renaissance era. She is surrounded by 19 shields representing the states of Italy and the name of the engraver, Pietro Giampaoli. This rare pendant is a fine silver coin set in a 14k gold bezel frame. The bezel holds the coin securely on all sides. The frame has an elaborate flourish decoration at the top.
There is a large, articulated bail to accommodate your chain. This large pendant can be worn by a man or woman. A lovely memento of a trip of Italy or perfect for those with Italian heritage! The item shows normal wear for a pre-owned piece light scratches, dings, dents and scuff marks. Details: Bezel Frame Metal: 14k yellow gold Stamp: "14k" Height: 1.70 inches; coin in frame 1.19 inches Weight: 12.67 grams Please note: The chain is not included in this sale.
Thanks for shopping with us today. Best wishes, Jeannie & Trevor Sea Green Mermaid.

---